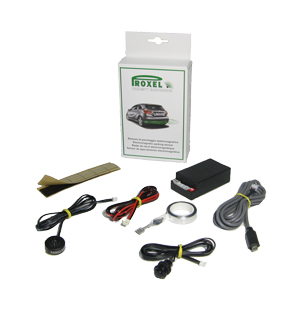 EPS-FRONT 3.0 front parking sensor kit
The EPS-FRONT 3.0 is activate by pressing the included push-button switch that mounts discretely in the area under your steering wheel for easy access. It is designed to facilitate the manoeuvres when advancing against an obstacle (car, wall, walking step etc.).
The main feature of this new version is the special connection between the control unit and the antenna sensor which is constituted by a small electronic module.
This allows a more secure assembly by eliminating the possibility of malfunction due to incorrect installation.
The approaching of the obstacle is signalled with two different sounds: alarm and risk of contact..
The control unit can be positioned in the cabin under the dshboard on driver's side while the speaker (buzzer), as big as a 1 euro coin, it is easily applicable under the dashboard itself.
---
ALARM SIGNAL
From a distance of about 60/50 cm to 15/10 cm from the obstacle the lert is given through a fast sequence of beeps.
BEEP... BEEP... BEEP...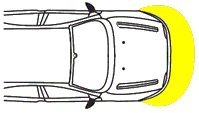 RISK OF CONTACT
From 15/10 cm away from the obstacle.
The alarm is given with a continuous acute sound.
BEEEEEEEP...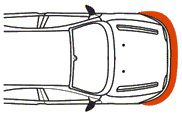 ---
STRENGTHS
Universal and customizable
Adjustable sensitivity. With the new parking sensor EPS-DUAL 3.0 you can choose between four different calibrations; this to facilitate installation on most cars.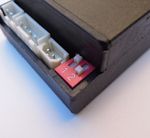 The sensor antenna
Antenna sensor 3.50 meters long: With a longer antenna sensor you can install the EPS-DUAL 3.0 even on very long car bumpers like campers and motor home.

Data cable
Thanks to the new connection CONTROL UNIT / ANTENNA SENSOR, carried out with a special cable, the system is no longer disturbed by a possible movement of the cable connecting the control unit and the antenna sensor.

Automatic shutdown
It is activated when you press the button (included) and parking sensor auto power off after 4 minutes. Upon activation and switching off it is made a sound signal.

Details
Unit
Width = 4,0 cm
---
Length = 8,5 cm
---
Height = 2 cm
---
Voltage range: 9,5V to 18V
---
Maximum current consumption: 70 mA
---
Operating temperature:: -20 to +90 °C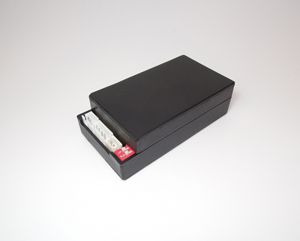 Power Cord
Length = 1 m
---
2-way connector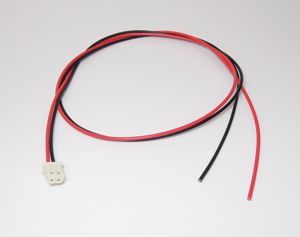 Buzzer Cable
Length = 40/50 cm
---
2-way connector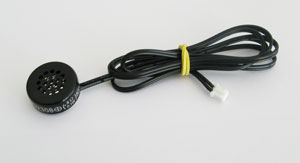 Data Cable
Length = 2,5 m
---
3-way connector
---
Shielded cable for your connection Central Unit-antenna sensor
Button
Dimensions: A= 15 mm B= 25 mm
---
Diameter hole: 12mm
---
Cable length: 40/50 cm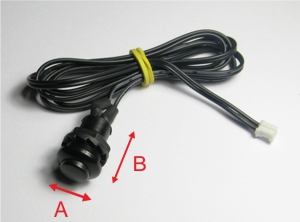 Antenna sensor
Length = 3,5 m
---
Width= 1 cm
---
Thickness = 0,07 mm
---
Antenna sensor to be applied inside the bumper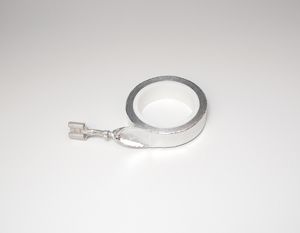 Special butyl mastic
Length = 12 cm
---
Width = 2,5 cm
---
Thickness = 3 mm
---
Adhesive mastic for fixing the ends of the antenna sensor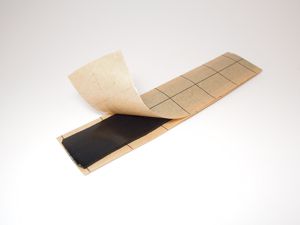 ---
Support
Manual
Installation Manual
ENGLISH
Size: 1 MB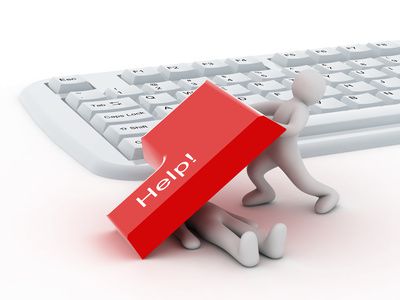 Please contact us if you have any doubts about the compatibility of your vehicle.
Vehicles not compatible with the parking sensor EPS-FRONT 3.0:
Jeep Wrangler | BMW Z4 (2007) | Fiat Ducato | Land Rover Defender