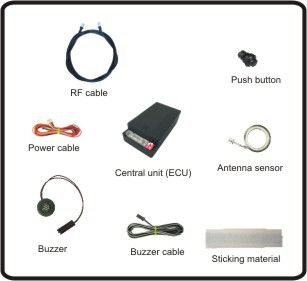 EPS-DUAL FRONT front parking sensor kit
The EPS-DUAL FRONT is activate by pressing the included push-button switch that mounts discretely in the area under your steering wheel for easy access. It is designed to facilitate the manoeuvres when advancing against an obstacle (car, wall, walking step etc.).
The approaching of the obstacle is signalled with two different sounds: alarm and risk of contact..
The control unit can be positioned in the cabin under the dshboard on driver's side while the speaker (buzzer), as big as a 1 euro coin, it is easily applicable under the dashboard itself.
---
ALARM SIGNAL
From a distance of about 60/50 cm to 15/10 cm from the obstacle the lert is given through a fast sequence of beeps.
BEEP... BEEP... BEEP...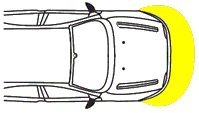 RISK OF CONTACT
From 15/10 cm away from the obstacle.
The alarm is given with a continuous acute sound.
BEEEEEEEP...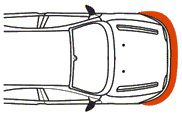 ---
Support
installation instructions mod. EPS-DUAL FRONT
Vehicles not compatible with the parking sensor EPS-DUAL FRONT:
Jeep Wrangler | BMW Z4 (2007) | Fiat Ducato | Land Rover Defender