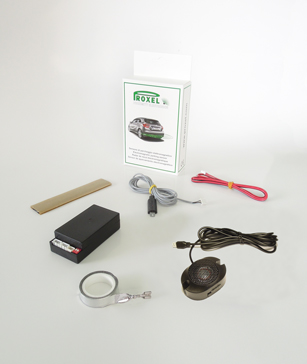 EPS-DUAL 3.0 Complete rear parking sensor set
The EPS-DUAL 3.0 is the latest and most sophisticated version with microprocessor controlled electronics. The approaching of the obstacle is signaled with three different sounds: pre-alarm, alarm and risk of contact.
The main feature of this new version is the special connection between the control unit and the antenna sensor which is constituted by a small electronic module.
This allows a more secure assembly by eliminating the possibility of malfunction due to incorrect installation.
During parking maneuvers EPS-DUAL 3.0 informs the driver with a first slow sequence of beeps (pre alarm zone) followed by a fast beeping (alert zone) and finally a continuous sound that alerts the driver of the risk of contact.
Thanks to the technology of electromagnetic field the reversing remains under the control of the driver up to the last centimeters before contact and therefore allows to park in very narrow spaces.
The electronic central unit (ECU) is positioned inside the car near the back gear lamp and the acoustic device (buzzer) can be easily hidden on the sides of the rear window.
---
These three types of alerts sound:
1
Bips with increasing frequency (alert signal)
EPS alerts you of presence and approach of the obstacles.
2
Continuous sound at high-frequency (alarm signal).
EPS informs that the obstacles is at a distance variable between 30 and 15 cm from the bumper.
3
Continuous sound low-frequency (risk of contact).
The bumper is 15-10 cm close the obstacle.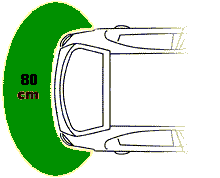 ---
STRENGTHS
Universal and customizable
Adjustable sensitivity. With the new parking sensor EPS-DUAL 3.0 you can choose between four different calibrations; this to facilitate installation on most cars.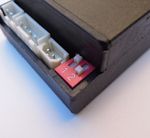 The sensor antenna
Antenna sensor 3.50 meters long: With a longer antenna sensor you can install the EPS-DUAL 3.0 even on very long car bumpers like campers and motor home.

Data cable
Thanks to the new connection CONTROL UNIT / ANTENNA SENSOR, carried out with a special cable, the system is no longer disturbed by a possible movement of the cable connecting the control unit and the antenna sensor.

---
Details
Unit
Width = 4,0 cm
---
Length = 8,5 cm
---
Height = 2 cm
---
Voltage range: 9,5V to 18V
---
Maximum current consumption: 70 mA
---
Operating temperature:: -20 to +90 °C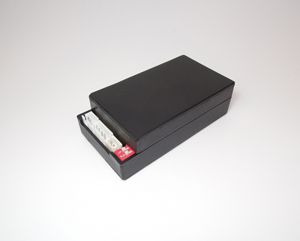 Power Cord
Length = 1 m
---
2-way connector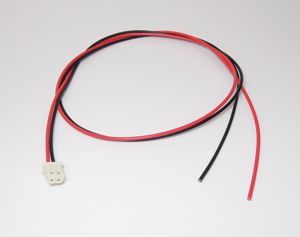 Data Cable
Length = 1,5 m
---
3-way connector
---
Shielded cable for your connection Central Unit-antenna sensor
Buzzer
Cable: 1,7 m
---
Length: 5,3 cm
---
Width: 3,7 cm
---
Thickness: 2,3 cm
---
2-way connector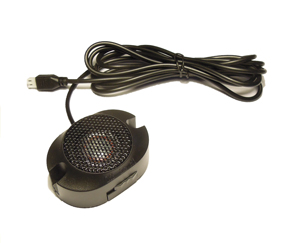 Antenna sensor
Length = 3,5 m
---
Width= 1 cm
---
Thickness = 0,07 mm
---
Antenna sensor to be applied inside the bumper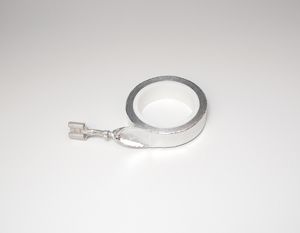 Special butyl mastic
Length = 12 cm
---
Width = 2,5 cm
---
Thickness = 3 mm
---
Adhesive mastic for fixing the ends of the antenna sensor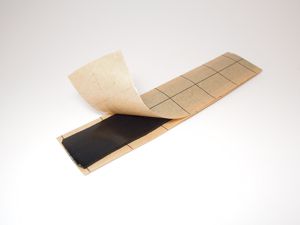 ---
Support
Please contact us if you have any doubts about the compatibility of your vehicle.
Vehicles that are not compatible with the parking sensor EPS-DUAL 3.0:
Pickup Mazda | Mitsubishi L200 | Nissan Patrol (with metal bumper) | Nissan Pathfinder (version with spare wheel on the tailgate) | Nissan Navara | Toyota Rav 4 (before 2006) | Audi A4 (2006) | Fiat Doblo (pre 2010) | Isuzu D-Max | VW T5 California | volkswagen amarok | Nissan Primastar | Jeep Cherokee (version with spare wheel on the tailgate) | Jeep Wrangler | Peugeot Partner Tepee | Mitsubishi Pajero | Mercedes ML 2002 | VW Caddy | Hyundai H1 | Suzuki Splash (2014) | Fiat Ducato | Land Rover Discovery 2 | Land Rover Defender | Mercedes Vito | Range Rover 1999 | Renault Trafic | Toyota Hilux |