Quick installation example
The EPS® parking sensor has an easy mounting procedure and comes complete with Universal Installation Instructions enabling any good DIYer to install this without any problems making the installation simple, safe and secure.
Here all the components of the complete set of the model EPS-DUAL 4.0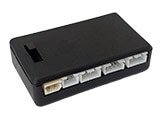 Central unit

Antenna sensor

Data cable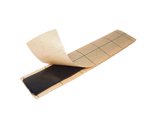 Special butyl mastic
Power cable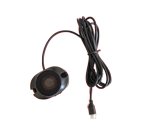 Buzzer
---
Application of antenna sensor:
You must first remove the bumper in order to apply the metal strip provided in the kit (it is like an adhesive tape) along the inner surface of the bumper itself.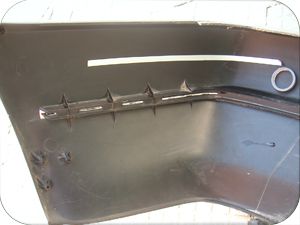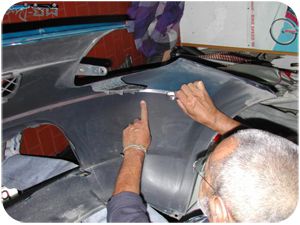 It is possible to apply the antenna sensor even within bumper affected by some irregularities, as in the example photo. The tape can be bent and curved to follow the shape of the structure.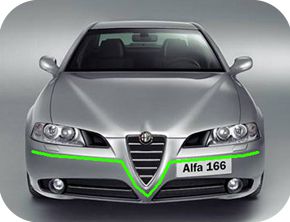 ---
Electrical connections and positioning of the central unit:
After the application of the antenna sensor you must make the electrical connections of the Data cable. Connect the positive and negative power supply wiring to the positive and negative of the back gear lamp. In this way the system is activated only when the reverse is engaged.
The electronic unit is very small and you can easily place it inside the car close the back gear lamp.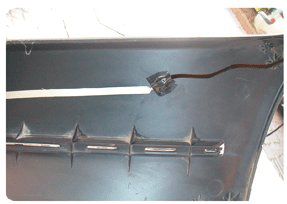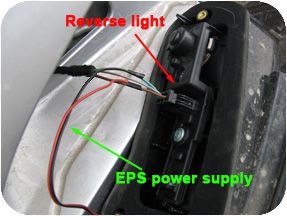 ---
Positioning Buzzer:
Finally you can place inside the car cabin the small loudspeaker.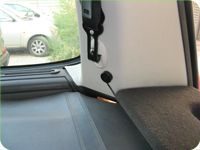 Positioning the Buzzer
---
Useful guides for installing the parking sensors EPS®