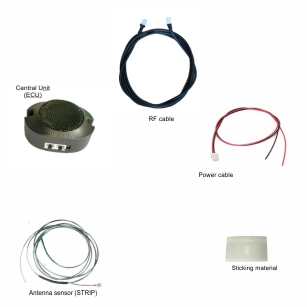 Complete set of the model EPS-STRIP FRONT
The parking sensor EPS-STRIP FRONT is designed to facilitate the installation; thanks to the sensor made by a self adhesive strip that has be applied on the outside surface of the bumper as a simple decorative border. In this way it prevents disassembly of the bumper and lowers the cost of installation.
The sensor is constituted by a strip of small size 4 mm high and is now available in two colors: chromium and titanium. The connection to the central unit is made behind the license plate and the Central Unit unit is placed next to the driver's seat.
The parking sensor EPS-STRIP FRONT uses the same characteristics of the electromagnetic waves of low energy of the other EPS models and the approaching the obstacle is signalled with two different sequences of sounds:alarm and contact risk.
---
STRENGTHS
Fast and easy installation
Reduced installation time. In fact It needs not to remove the bumper of the vehicle but only the registration plate.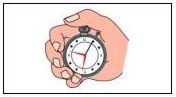 No damage
Absence of permanent appearance changes. The product can be disassembled without having to spend money to restore the original appearance of the car.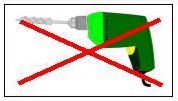 Price
Optimum price / performance, because the detection area is equal to that of the model with antenna sensor inside the bumper.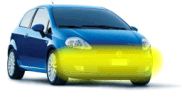 Resistant
Long lasting. The adhesive used has a strong hold and resists heat, low temperatures and strong jets of water during car washing.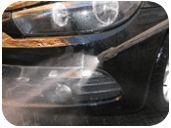 Universal
The product has characteristics of universal applications and can be installed in the front of all vehicles with plastic bumpers even on cars with side number plate like Alfa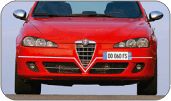 ---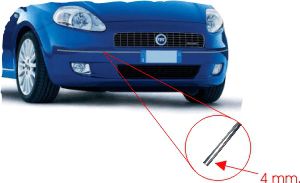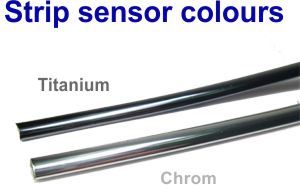 ---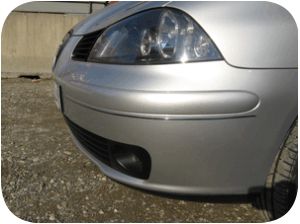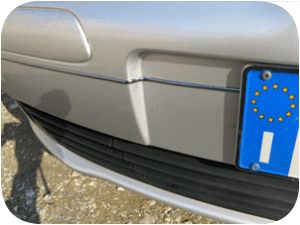 ---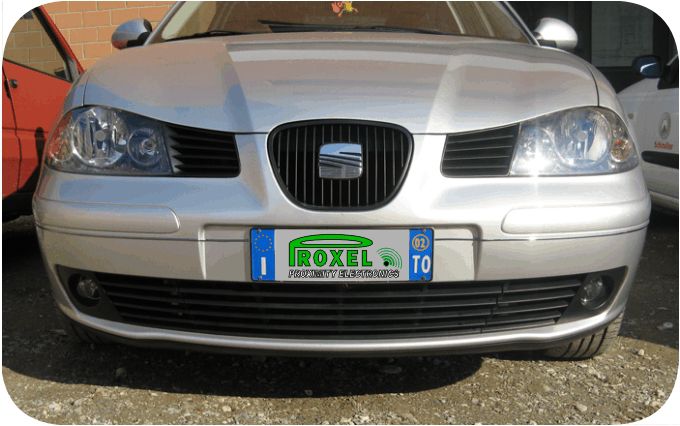 ---
ALARM
(60 cm. to 20 cm. obstacle)
Bip that becomes progressively more frequent as much as the front bumper approaches the obstacle.
BEEP... BEEP... BEEP... BEEP...
DANGER
(20 cm. 2-3 cm. obstacle)
Continuous sound at low frequency.
BUUUUUUP...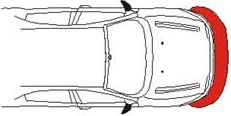 ---
Support