Rear Parking Sensor
The sensitivity and the area of action covered by EPS-DUAL 3.0 makes this system a valuable aid to your reversing, detecting any type of obstacle, even the lowest and invisible from inside your car, such as a step, a post, guardrails, a planter, etc.. Or objects with a very low angle of incidence as small poles or signposts.
Adjustable sensitivity.

The system automatically activates at the insertion of reverse.

The approach of the obstacle is signalled with three different types of sounds.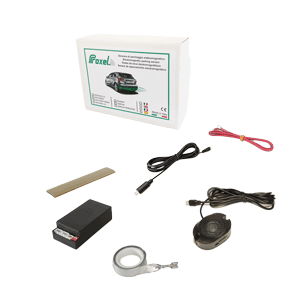 ---
Same principal characteristics of the mod. EPS-DUAL 3.0

The approach to the obstacle is signaled with three different types of sounds, thanks to the buzzer inserted in the display, along with the corresponding colored bars green, yellow and red.